Prop Hunting
03 June 2016
So, last Bank Holiday Monday we decided to head out to Malvern Giant Antique flea market. We've recently been organising and tidying our prop store, so this was the perfect opportunity to browse for those rare, unique and vintage items. 
 This special market always serves up such an eclectic mix. It thoroughly deserves the GIANT status and we often spend hours mooching and rootling through the stalls.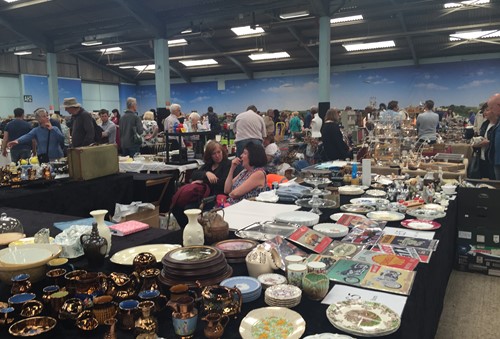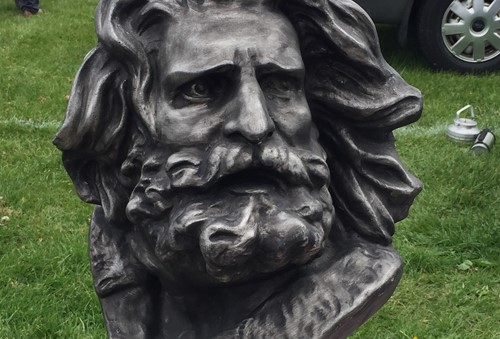 A delicate cup and saucer strategically placed whilst shooting a crisp white bed set can be the perfect touch.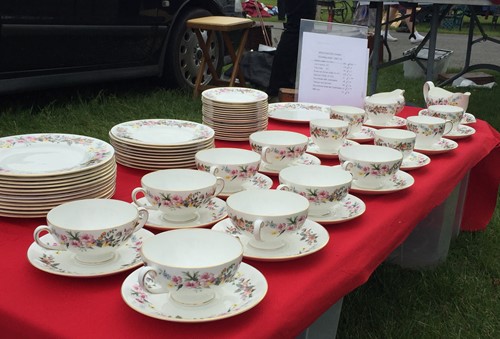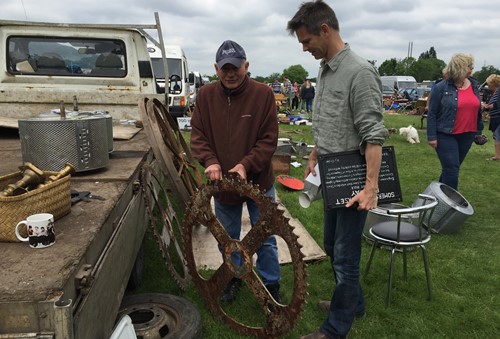 Andrew has a great eye for spotting the unusual and the quirky. These old wheels were rusty but had their own great history. We couldn't prise ourselves away from the stall holder who told us all about them. 
Rusty wheel, anyone? 
Back in the studio, our new purchases were added to the prop store.