Here comes the SUN!
21 July 2016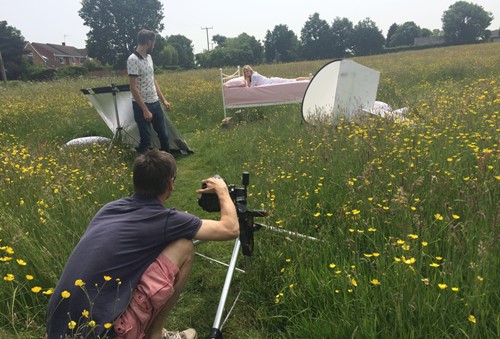 With the recent arrival of glorious weather we kicked off with some of this season's cover shoots. First up was for a national bed linen company:- cue Iron bed, a few blocks, some quality linen, a field and last but by no means least, Nikki.
The next shoot was for a multinational grass seeds developer for worldwide usage, cue:- Graham's amazing lawn, cool family (and their dog!) and a few reflectors.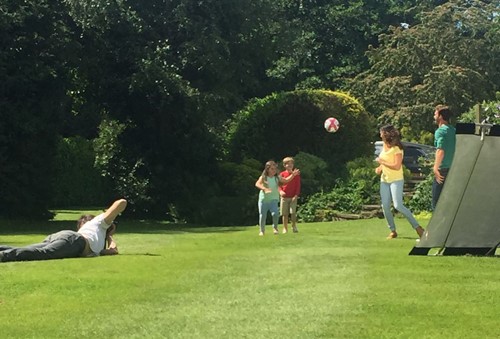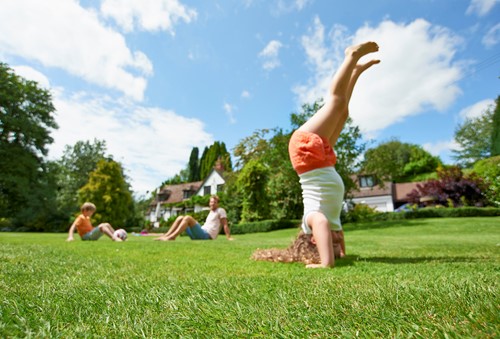 Our British weather has a bad rap most of the time, but if you are realistic and flexible enough to make the most of it, you can achieve great results. It reminds me of a shoot a while ago for a high profile Tanning product manufacturer. It was late September, and we were planning a shoot on the beach in the studio (which wouldn't have been a problem) however, the forecast was for a heatwave in a couple of days time. Very quickly we diverted south and ended up shooting on Bournemouth beach-29oC and wall to wall sunshine...